I don't need toooo many things for the cabin (not having a TV or washing machine for eg) but I do need some basics. On the last trip to Italy (to sign the final deed for the land) my dad and I spent 2 hours in a furniture shop doing the virtual kitchen planner with the sales assistant. It was a nice kitchen...'country style' and would have come to about £2300 (eeek).
That evening we were sat in the very basic accommodation we had rented where there was 2 brick walls holding up a sink with a piece of hessian sack tied across the front. And I thought...I quite like that! Maybe a fitted kitchen wouldn't really look right in a cabin and a more rustic look was called for..
So, I mentioned it to my dad and he suggested that he could build me a kitchen much more cheaply. It would only be base units and I would like a curtain across the front of the sink cupboard, and then shelves on the wall. (thanks dad!)
Once we got home, I got ebaying and found 15 of these great doors for £5! Bargain! They are solid oak and will look lovely once I sand them down and then paint them. As the interior of the cabin will be all wood, I am thinking of either a light green or light blue for the kitchen.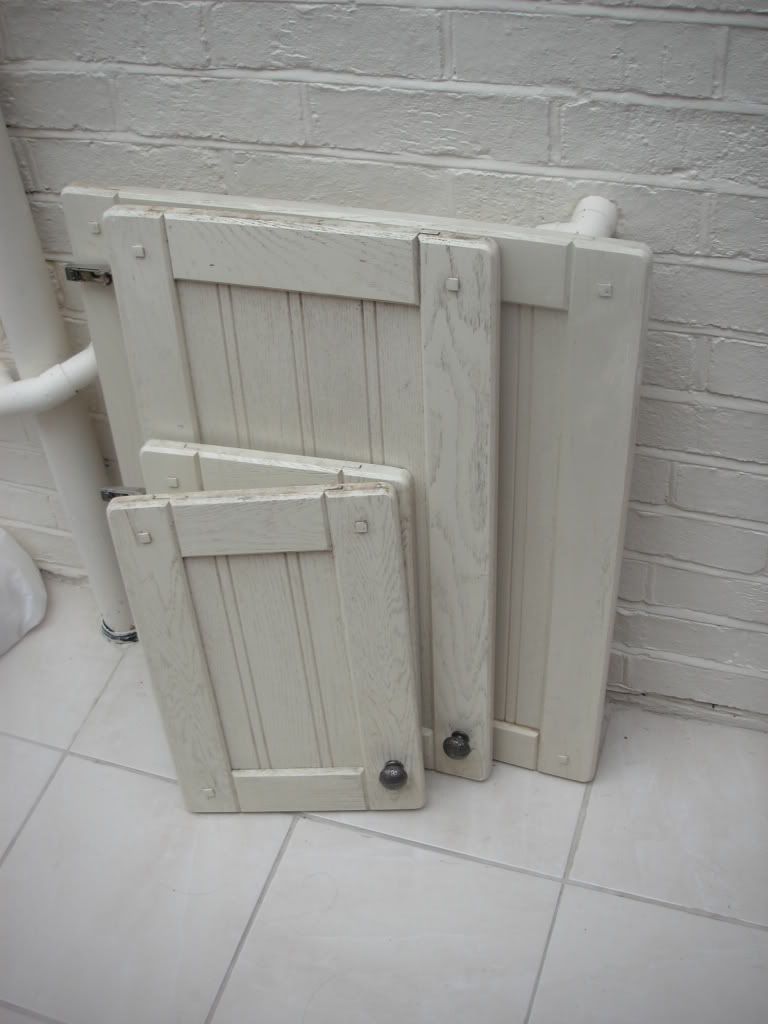 My other budget busting idea was to make a 'rag rug' which I got from here..
http://www.modabakeshop.com/2009/02/braided-rag-rug.html
So I cut up 5 old jumpers, braided them and then sewed them together! It's made a really warm and thick rug, although the colours are not what I would have picked especially, I had to make do with whatever old jumpers were available!
Finished rug..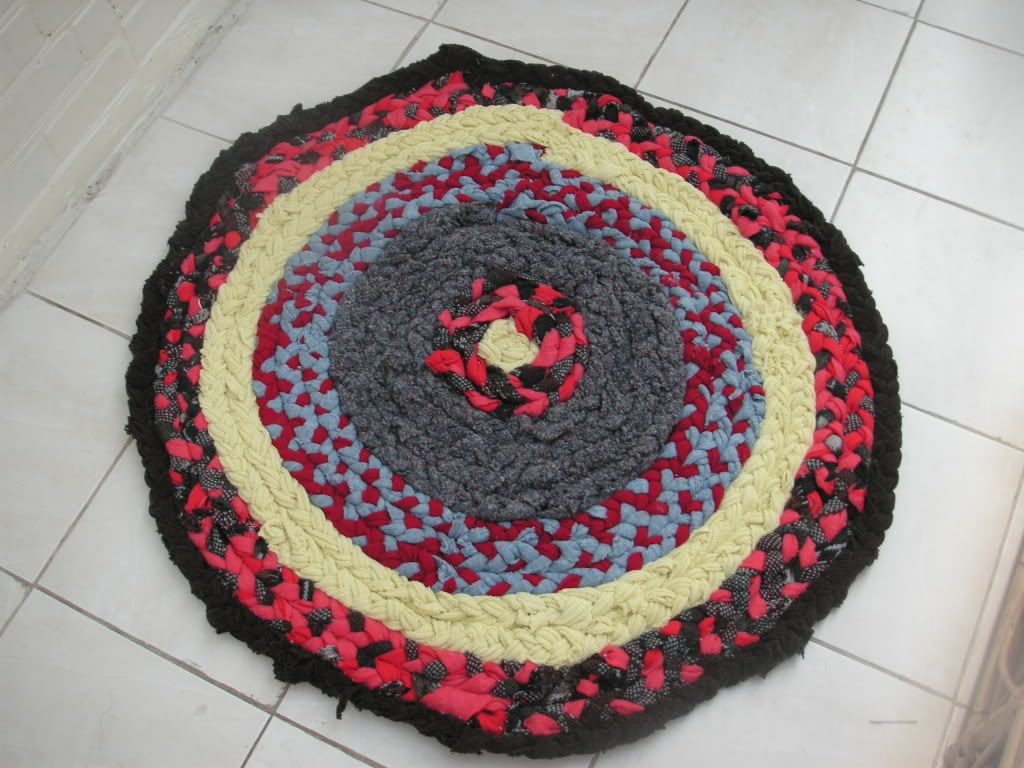 I am planning to put it in the bedroom, and someone has already claimed it as his own!
ps- Talking of budgets and money (or lack of it)...thanks to anyone who has clicked the adverts on the side of the blog as so far I have earned £20 from it! Woohoo...and if you have time please could you click on a couple each time you visit..so I can keep his lordship in the quality of biscuits he has come to expect! ;-)