I haven't updated for a while as it all went a bit wrong after the last update! A worker on the house, fell and injured himself and this stopped all work while a health and safety report was filed.( I was also required to go and sign some paperwork to do with this and so was told to try and get on the next plane out.
I had to pay over £250 for my ticket at such short notice and didn't really want to leave the dogs, but needs must. So I was all booked to go, booked a hire car and found some overnight accommodation. I woke up at 4.30am and took the dogs for an hours walk and then my dad drove me to the airport and although it normally takes 1.5 hours to get there, there were so many roadworks that it took over 3.
I arrived at the airport and around 9.35 with my plane due to take off at 9.55! Decided to try it anyway, as there is no telling with Ryanair so I legged it through the airport, waited in a queue at security where no one seemed to know that liquids had to be in bags, and finally got through into the lounge at 9.47am. It didn't look good but my flight didn't say gate closed so I carried on running the 54 miles to the gate, nearly dying enroute but eventually got to the gate and was told I had missed it (which was pretty obvious all along really!). I then had to be escorted by security back out of the airport..
So after much emailing and trying to sort things out, it was decided that as my parents were headed to Italy that Thursday anyway, they could take out the signed papers with them. So a new plan was in place and hopefully things would work out. What could possibly go wrong? Oh yeah...a volcanic eruption in Iceland..
My parents never made it to Italy, I never made it to Italy, but after more emailing, more worry and a dangerous amount of chocolate consumption, the health and safety people agreed to faxed copies. I unfortunately lost all my money for the plane and hire car and can't help but wonder how many dog toys I could have bought for £300!
But finally building resumed! (yay)
These were taken last week, and the roof should be finished by now but I don't have any photos from this week yet.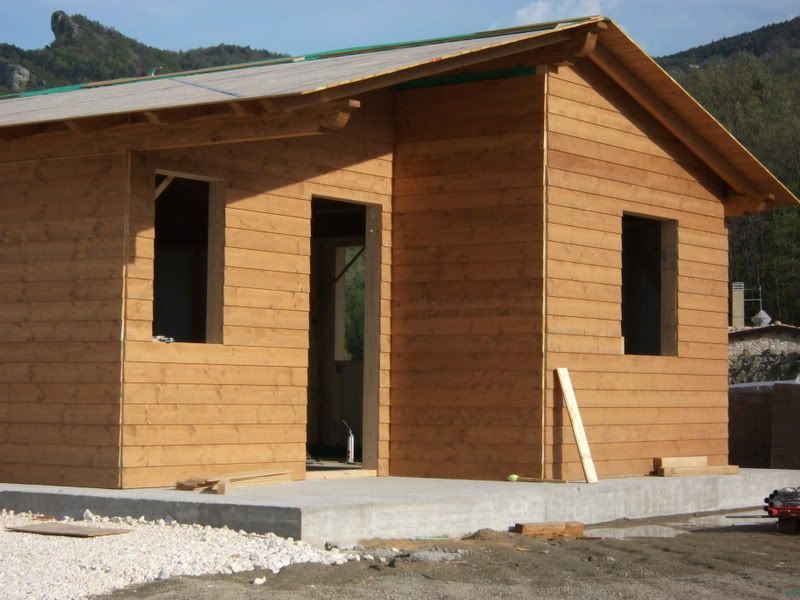 Onto other news, Shilah continues to be obsessed with balls and playing...(and wrecking grannys garden)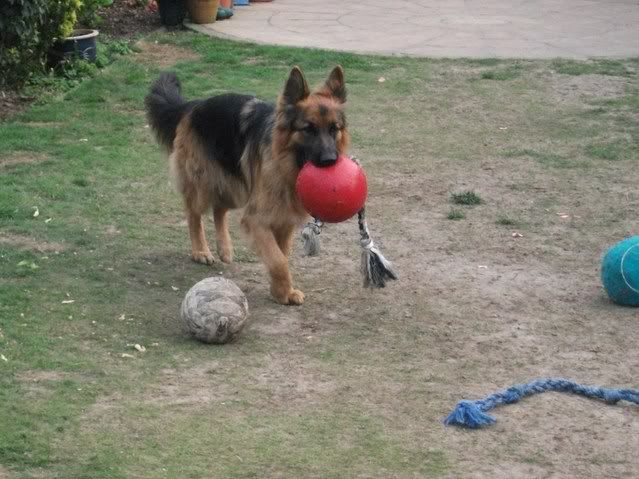 And Kofi is losing his puppy look and starting to look more grown up (although he does more than his fair share in the garden destruction department too)