Some more pictures of the house, it's getting there! The insulation and roof is done, the interior walls are going in, and then the windows and floor need to go in.
The outside
The inside, this corner is where the kitchen will be..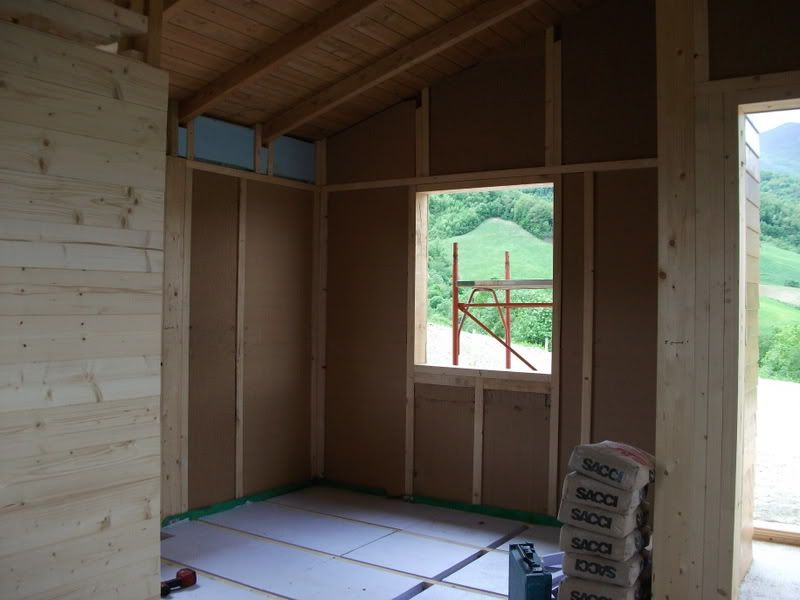 This 'box' is the bathroom, then on the left we have a bedroom (and on the right the kitchen again)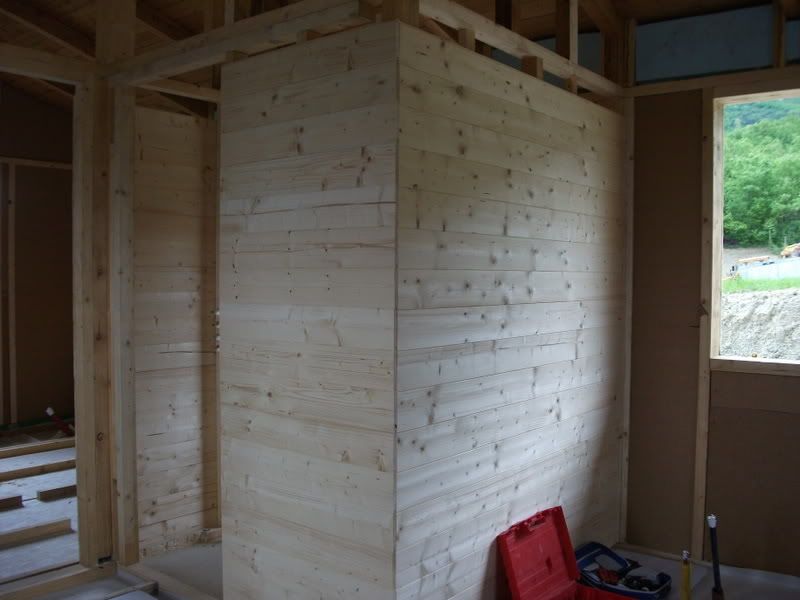 The water has been connected, although because of the altitude the pressure is low (not sure how low..) but there isn't much that can be done about that. Just might take a while to get a cup of tea for people who come and visit! haha
So I now have a departure day!! 26th May..woohoo!!
We have decided to rent a house for the first week so that we have somewhere to cook and keep food etc until I get a cooker and fridge. Think this will make it much easier and especially for the first day or two as there won't be the pressure to have to go out and buy everything straight away.
The boys will have their scalibor collars put on next week, these are insecticide collars which need a week to activate and will stop sandflies from biting them. I hate putting such strong chemicals on the dogs but sandflies can carry Leishmania which is a horrid mostly lethal disease so it's probably the lesser of the 2 evils.
I am currently painting the kitchen doors (the ones I got from ebay any months ago!) I was originally going to paint them once in Italy but I got so bored not doing anything so I just have to be careful they don't get scratched. I might put some pictures of them up next week when they are finished.