Hello!
I know I haven't updated for ages, mostly because there hasn't really been anything to update. Was still waiting for the planning permission and not much else has been happening.
Until this week, and then 2 things happened at once! Firstly, I got my planning permission so the good news is that the building work should soon be starting (yay). And secondly, Shilah now has a brother, a 7 week old working line German Shepherd called Kofi.
My original plan was to get another rescue in Italy, but after a lot of thought and soul searching, given the circumstances and Shilah's temperament, I decided it would be best on this occasion to get a puppy from a reputable breeder.
So here is Kofi seeing his first ever snow!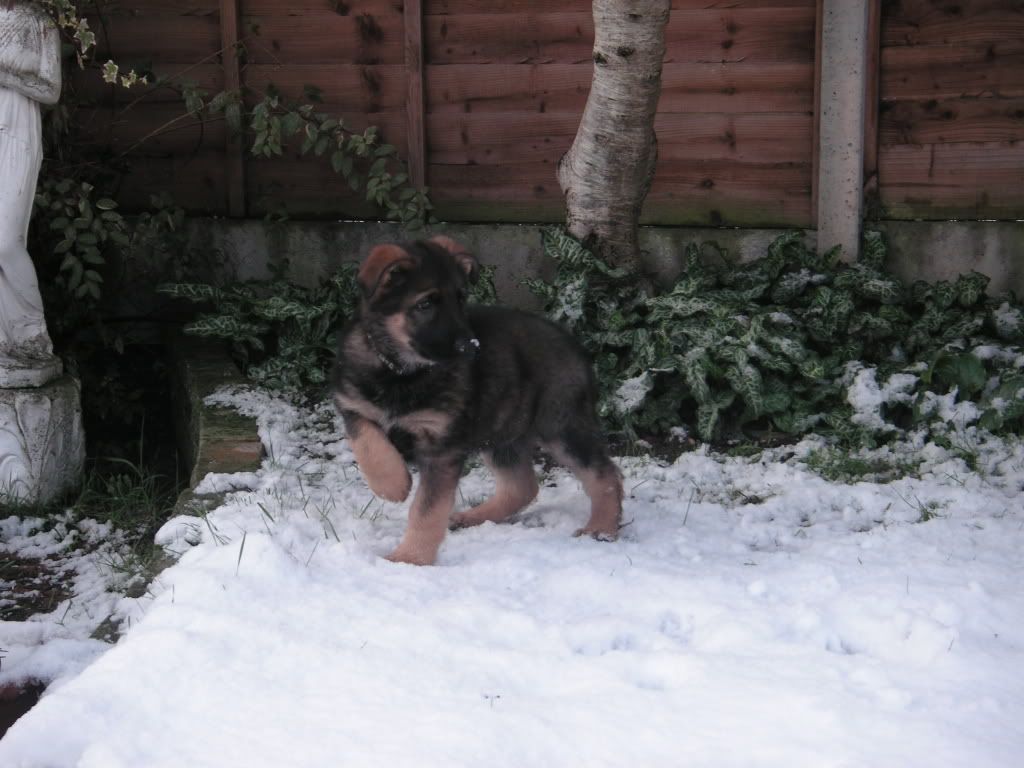 He came home a few days ago, we had a few very stressful days with Shilah not sure how to interact with him but it has all calmed down now, and last night they both fell asleep like this..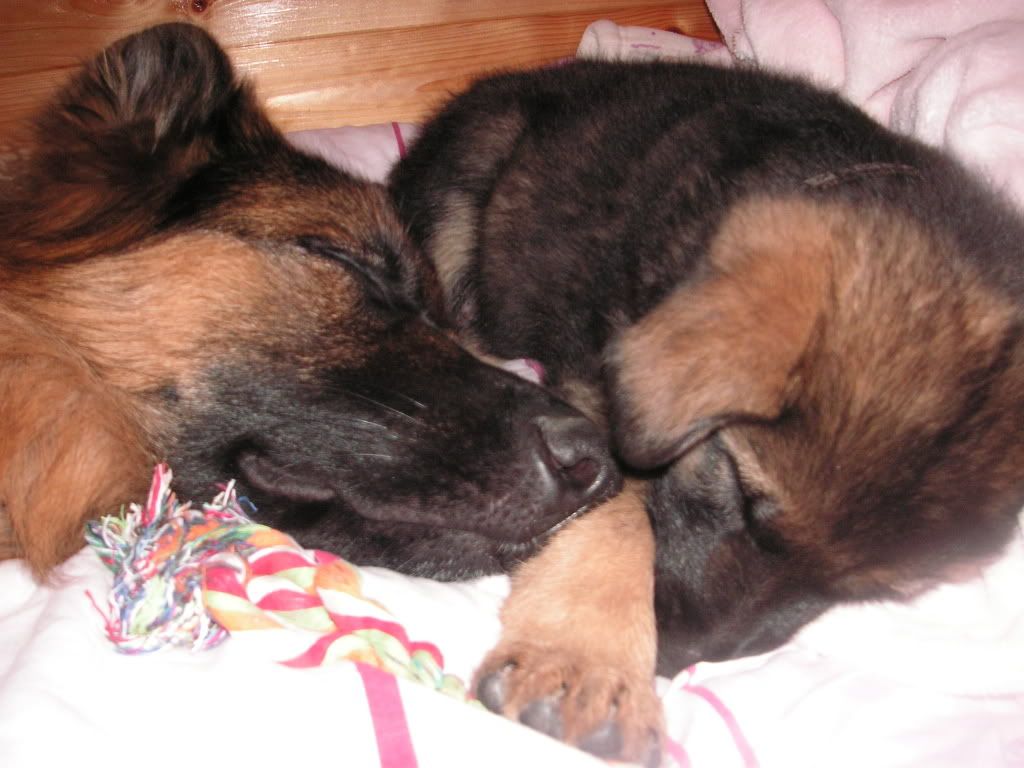 The snow today has caused much excitement with both dogs (and especially Kofi who is not scared of ANYTHING!)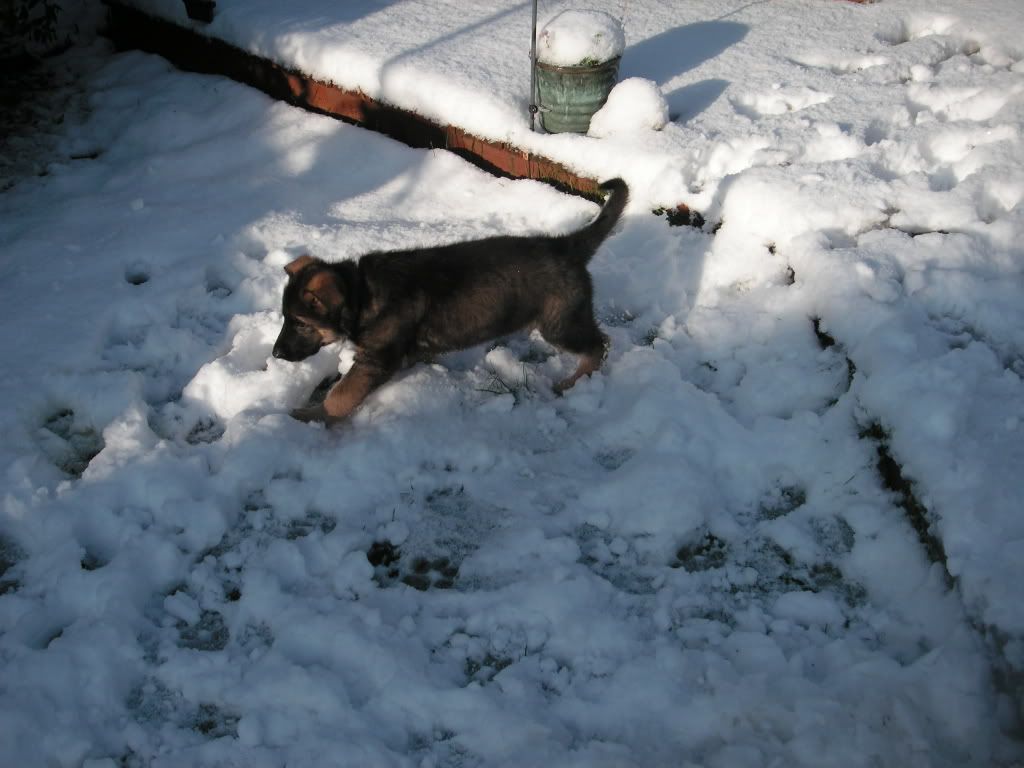 Shilah having fun out with his friends..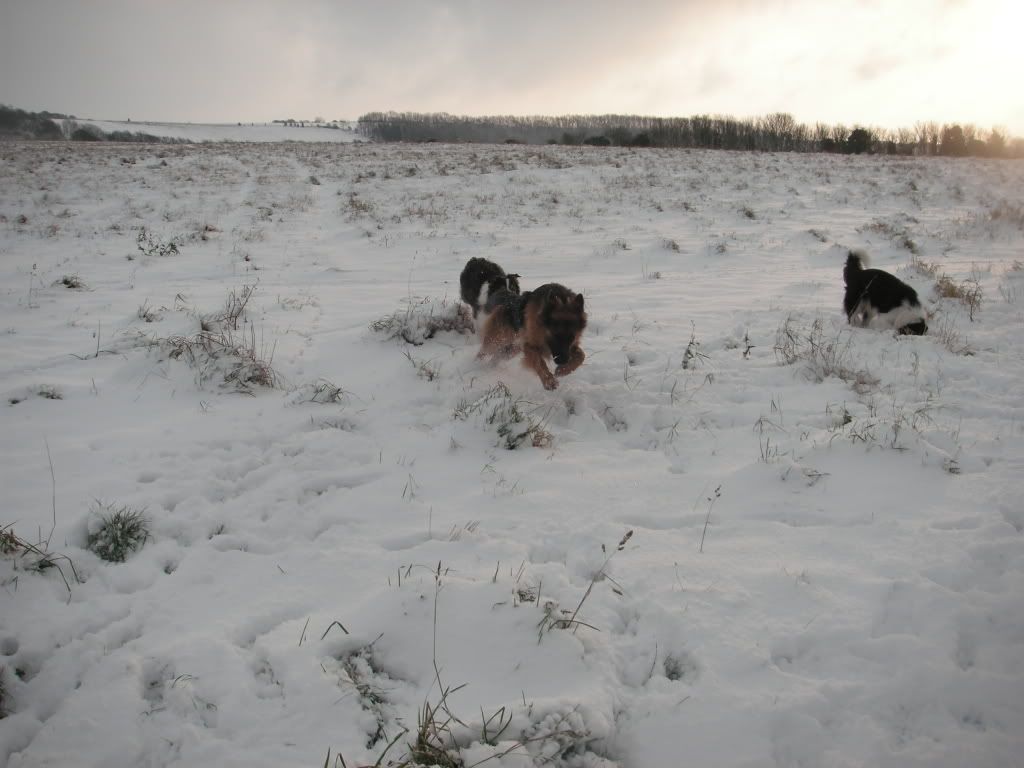 Puppy is keeping me on my toes and is constantly into everything (especially fond of trying to chew the laptop cable) so I will try and do more thorough update next week and will just leave you with one more piccie of cute puppy feet!